Ortona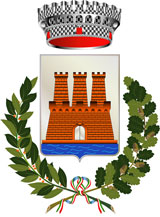 Ortona, ancient city of Romans' origins is located on the top of a hill that dominates the sea. It preserves in its Cathedral the body of the apostle Thomas. Its long coast, 16 km, is variegated and jagged: to the north there are beaches with sand, in the remaining part of the coast it is possible to admire small characteristic bays. Some of them are attainable also by foot as "I Ripari of Giobbe" or "Ripari Bardella". From these points, the coast of Trabocchi begins up to Vasto. In this area, the beaches are not of sand but of pebbles.
The shoulders from the city are "covered" from the Majella, mountain of the central Apennine where it is possible to ski in winter and to make some splendid excursions in summer and spring time. For the lovers of the ski other nice places are Roccaraso, Rocca di Cambio-Campo Felice and Campo Imperatore (on the massif of Gran Sasso mountain)
Nearby you can find different types of beaches with sand or stones, free or with bathing. In front of the B&B is the beach of the Foro: sand, beach resorts that are both public beaches. To the north you'll find the beaches of Francavilla al Mare and Pescara which are all in the sand. Heading south: GHIOMERA: with sand, the beach is completely free, isolated and quiet. LIDO RICCIO: with the sand, there are the most popular seaside resorts; TORREMUCCIA: it is a bay with stones, there are no bathing facilities; it is located along the road from the Lido Riccio to Ortona; there is a junction on the left, at a small bar (on right), and just before a hump; The road, at the beginning, is level, then there is a steep descent and dirt, a bit awkward. The car you can park before the descent, or in open spaces that meet going forward. RIPARI di GIOBBE: This is a beautiful bay with stones. To get to the sea must be crossed on foot a campsite. The car should park it on the hill and then descend to the sea on foot. Be careful not to park in no parking. Or you can pay to park at the camp. The junction is marked by a large sign. It is located along the road from the "Lido Riccio" to Ortona. LIDO SARACENI: Here is the sand, there are bathing establishments in addition to the beach. It is located in the town of Ortona, near the tourist pier of the port. ACQUA BELLA e SAN DONATO: These are beaches with stones. There are no bathing facilities. These are located along the highway from Ortona in San Vito / Vasto, in the village of San Donato. Here it is difficult to find parking. RIPARI BARDELLA: This is a public beach, with stones. A few km before San Vito Marina.